Buying a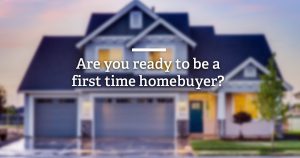 home for the first time can be a very challenging task. The process and procedures can seem to be disorienting. The real estate and mortgage vocabulary can be unfamiliar. The amount of paperwork needed to close a mortgage loan and real estate transaction could be overwhelming. And the amount of money needed to be put together to purchase a home can be intimidating. Following, is some advice to make the process as stress-free as possible:
Figure out how much you can afford.
Falling in love with a house you can't afford can be heartbreaking. Avoid disappointment by figuring out your price range before you start looking.
1. Decide how much you have available for your down payment. The Home Buyers Plan allows you withdraw up to $25,000 per person from your RRSPs.
2. Keep in mind the closing costs. Clothing costs include appraisal cost, insurance, legal fees, home inspection costs, land registration and land transfer fees, moving expenses. Speak to your real estate agent, mortgage specialist and the lawyer to get all the necessary numbers. Make sure there are no surprises or shortage of money on the closing date.
3. Your monthly housing expenses (mortgage, taxes, heat, and half of your condo fees) shouldn't exceed 32% of your monthly income. Make sure your total monthly obligations are not over 40% of your income.
4. Get pre-approved for your mortgage. An experienced mortgage professional can help you to define exact price range of properties you can afford.
Figure out what type of home is right for you.
How many bedrooms do you need? Bathrooms? Do you need a home office? A garage? Eat-in kitchen? Sit down and make a list of necessary and desirable features to have. Be realistic about the features you can't live without. Consider your lifestyle, your stage of life and your future plans. Are you planning on expanding your family, if so, you might need extra bedroom for new family members.
Decide where you want to live.
Choosing a right area is just as important as choosing a right house. Do you want live a busy city core? Or you enjoy quiet place in the country? Do you want to walk to work or are you okay with a longer commute? Do you need to be close to good schools? Work place? Shopping?
Start looking.
Go to open houses. Visit mls.ca. Check the classifieds. Drive around neighbourhoods you like looking for-For Sale signs. Talk to your real estate agent about your needs and start looking at properties.
Choose a team that will guide you through your first purchase.
Put together the right group of experts to help you buy. Start with a mortgage specialist, then look for a reputable real estate agent, a lawyer, a home inspector and an insurance broker. I will be happy to recommend people you can depend on.
Make an offer.
You've found your dream home–it's time to make an offer. Your real estate agent will help you prepare an offer, and will present it to the seller, who will either accept it or make a counter offer (which asks for a higher price or different terms). You can accept or reject the counter offer. If everyone agrees, the home is yours. If not, you can make another offer, or you may have to keep looking.
Get a mortgage.
Once you have a Purchase and Sale agreement signed, you need to obtain financing.  Speak to your mortgage specialist about mortgage options available to you. Decide whether you want fixed or variable rate, both have its advantages and disadvantages.
How much pre-payment are you thinking of making?
Would you prefer to pay off your mortgage sooner and save money on interest paid to the bank?
Or would you rather have lower monthly payments and longer amortization?
Customize your mortgage to suit your situation best. What payment frequency suits better your income flow? Your mortgage broker can guide you through your options and help to save the most money in the long term.
Sign legal documents and receive you keys!